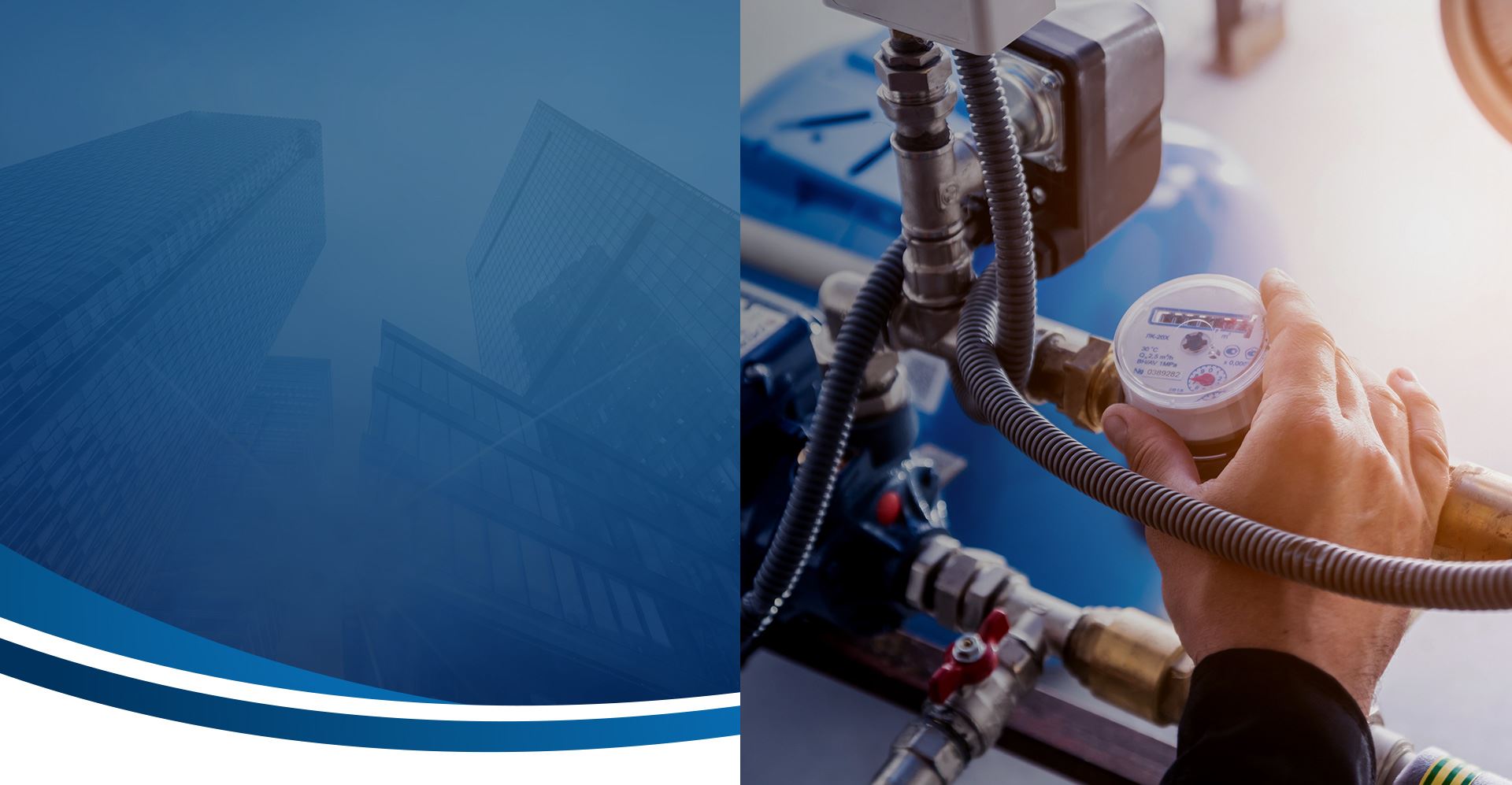 Save Money & Reduce Water Innovating to solve water scarcity Through Water Monitoring Technologies & Lasting Infrastructure
Phoenix Water Conservation
Start Saving; Trust the Experts at Phoenix Water Solutions!
Phoenix Water Solutions is a water conservation company that proudly services all types of customers. We're focused on reducing your water usage and increasing efficiency standards.
We provide best practices and strategies to protect against wasteful leaks and utilize the latest in smart metering and monitoring technology to track water consumption at a truly detailed level. We combine the best and newest technology with world-class customer service to provide a truly first-class experience that is centered as much around your satisfaction as it is around helping you never overpay for these crucial resources.
We proudly work with customers to determine how to best save water through meter installation, submetering, utility monitoring, smart irrigation systems, and high efficiency projects. Our water auditing services are for:
Municipalities
Mobile home parks
Property owners
Property managers
Developers
Homeowner's associations
Engineering firms
Are you overspending on water every month? Don't hesitate—ask the experts! Schedule a water audit service by calling Phoenix Water Solutions at (602) 962-9348 today.
Save Water, Save the Planet
Water scarcity is a threat worldwide, and our water supply is one of our most precious natural resources. Solving this issue requires qualified people, cutting-edge technology, and an unwavering mission to make progress. At Phoenix Water Solutions, we strive to make an impact on conservation by offering financial savings to customers, holding major water users accountable for their habits, and helping you better understand your utility consumption. Along the way, we can help take some of the strain off of your budget. We strive to raise the water efficency for 20 million customers.
Reduce Usage & Monthly Bills Through Submetering
If you are a property owner or manager with multiple tenants, you probably know that water billing is unfair to residents if the bills are split equally. Nobody wants to have to pay more because someone in their building is a notorious water-waster, and submetering allows you to properly bill all of your customers individually for the utilities they have actually used. Phoenix Water Solutions utilizes premium, cutting-edge submetering technology and data collection software to break down your water consumption, charge everyone appropriately, and even learn where potential leaks or wastefulness may be.
Change the Way You Do Utility Billing
Phoenix Water Solutions is more than just a submetering installer—we're the company you can count on to make your utility monitoring and submetering experience as painless and stress-free as possible. In addition to offering metering installation, we also offer smart billing services that appropriately charge residents or customers for the water they consume at the end of each month. Taking this challenge off your plate means no mistakes, more time to handle important challenges, and reduced tension as everyone is billed for what they use. Talk to our team to find out more about our smart billing services and see how they can revolutionize and improve your submetering services.
Phoenix Water Solutions can help you save money and reduce your water consumption—we guarantee it! Learn more by contacting our team today.
improving your community by Ending water Waste
Leave submetering maintanence and installation to experts like us, so property managers can focus on what matters most, your community. Our Phoenix Water Solutions team wants to help better your community and inform you of the benefits of submetering. Call us now and let us know when we can attend your next board meeting!
Tailored Solutions Backed bY data
Without reliable access to clean water, individuals and communities are at risk. With escalating severities of droughts and dated infrastructure starting to fail, Phoenix Water Solutions strives to make the most out of a finite resource. Beyond the goal of conservation, communities and individuals are significantly overpaying for waste. Don't unnecessarily take on a larger financial burden than if your water systems were operating effectively.
We will evaluate the best solutions from start to finish. Our work is based on proactive service and maintenance founded on data. Here are some benefits of allowing us to manage your system:
Affordable solutions with long-term benefits
Promote conservation while providing savings to customers
Creative financing solutions so all customers have the option to save
"I have never had a vendor more willing to go the extra mile for their clients."

Amanda Larson – Property Manager, Ogden Management
Benefits of Working with Our Expert Team
Streamlined processes built with you in mind.
We promise 100% qualified expert advice and guaranteed savings for a fast ROI with long term benefits.

We are there every step of the way from a seamless integration process to proactive servicing.

Our comprehensive audits compare your usage against similar users to provide intelligent recommendations.

We are passionate about promoting conservation efforts while providing cost-effective solutions.

Since 2015 PWS has focused on providing easy payment methods, savings and creative financing solutions to customers.

Phoenix Water Solutions is built on our relationships with the individuals and organizations we serve.
Contact Us
Get in touch with our team by filling out the form or calling (602) 962-9348.
Schedule A Service
Common Areas We Serve
Arizona

Glendale, AZ

Scottsdale, AZ

Tempe, AZ

Mesa, AZ

Chandler, AZ

Gilbert, AZ

Phoenix, AZ

Nevada

Utah

California

Washington

Oregon

Colorado